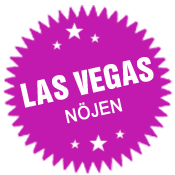 Las Vegas events

Las Vegas one big playground!

One can say that Las Vegas is one big playground or amusement park. Here you find game opportunities for those who want to try your luck at all casinos, but there is also much pleasure for you who do not want to play but experience different things ..... for both adults and children.

Below we provide some tips of what you can do in a city that Las Vegas!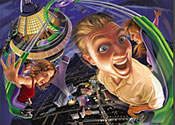 Go on a roller coaster ride at the top of Stratosphere
For those of you who are not afraid of speed and heights might dare to test any of the 3 slides, which is running at The Tower at the hotel Stratosphere. Choose from Insanity - The Ride, Big Shot, or X-Scream. All of their special experience.

More information on prices:
More information on prices can be found here »
Britney Spears show - Piece of Me

Britney perform all of her dance hits and songs from her latest album. Britney is flying across the stage, singing in a ring of fire or dancing in front of several mirrors, this brilliant diva knows just how to do well on stage. And of course.... you get to hear all her big hits.

Buy tickets to Britney Spears Show »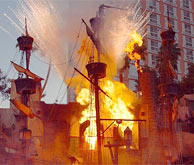 FREE Pirate show at hotels Treasure Island
Outside the hotel Treasure Island you can daily see a Pirate show. Here you see the pirates, ships, music, dance. Här får ni se pirater, skepp, musik, dans. Current show: The Sirens of TI®.

NOTE! It may be a lot of people at the time of the show, so if you will not see the show do not try to go through the crowd, because you will get stuck. Be there early to get good seats.

More information about pirate show hours at Treasure Island:
More information about The Sirens of TI »

Go up the Stratosphere Tower Observation Deck
You get a fantastic view if you go up to the top of The Tower in hotel Stratosphere. The tower is one of the highest view points in the United States with a height of about 350 metres, with a view of 360 degrees. Here you have view points both inside and outside. In 30 seconds, you're up with the lift (you go 3 floors per second).

Free entrance with a Las Vegas Power Pass »

More information about the view tower:
More information about the tower can be found here »

Amusement park at Circus Circus
Make a full day at the amusement park "Adventuredome." Everything is indoors. Here are slides for both children and adults, for example: Canyon Blaster, Sling Shot, Canyon Cars, Sand Pirates and Frog Hopper and many more.


Information on prices and hours: More information about the Adventuredome at Circus Circus »
Pictures: Top picture Las Vegas - SXC / Others: vs. website.