Shopping in Las Vegas
Las Vegas is perhaps not the town you go to for shopping, but there are actually shopping for the shopping crazy.

We got the tip from our American relatives that when we come to Las Vegas and want to shop, we should go a bit outside the city center to the outlets. Outlet shopping is typical American, large areas built just for shopping and brand stores lies side by side with each other. You'll find clothes by famous designers, shoes, jewelry, electronics ... yes, almost everthing actually

Since we stayed in a hotel more southward on The Strip, we chose to go to Las Vegas Outlet Center located in the southern end of the Strip.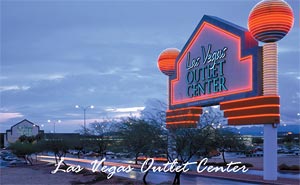 South
7400 Las Vegas Boulevard South, Las Vegas

Easy to find
This is easy to find! We asked at the hotel and they said that we get there easily by bus. Great... and bus we took.

We went to the bus stop just outside the Luxor hotel. Unfortunately, we do not remember which bus number we took, but we went to South Strip Transfer Terminal, where we then switched buses to go directly to Las Vegas Outlet Center. Worked really well. Just ask which bus number you need to take.

NOTE! Remember not to miss the last bus back to Las Vegas, it is very easy to be inside shopping for a loooong time.

Shop til you drop!
Here you'll find brands such as American Apparel, Adidas, Gap, Hugo Boss, Ralph Lauren, Jones New York, Burberry, Kenneth Cole, Levi's, DKNY, Dior, Timberland, Reebok and many many more.

Website: Las Vegas Outlet Center »

How to get to Las Vegas Outlet Center »
To travel by bus to Las Vegas Outlet Center »
The Deuce
Bus service - The Deuce - started the new bus route through Las Vegas on October 27, 2005. Can be a good idea to look into the Deuce website which seems to provide bus service directly from the Strip to Las Vegas Outlet Center.

To The Deuce website »





More Outlets in Las Vegas

To be a relatively "small" city, there are more than an Outlet Center in Las Vegas. Here are a few:



Las Vegas Premium Outlets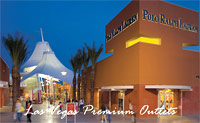 Address:
875 South Grand Central Parkway, Las Vegas, NV 89106

(You find this outlet in the northern part of Las Vegas at road I-15)



Here you'll also find well-known brands which has its own outlet-shop in this major center of stores, you can find, among other things: Wilson's Leather Outlet, Levi Outlet, Jockey Outlet, Quiksilver/Roxy Outlet, DC Shoes Outlet, Lacost Outlet Las Vegas, Ultra Diamonds, Zales Outlet, Fossil and others.

Website: Las Vegas Premium Outlets »
You can go here by bus:
To go by bus to Las Vegas Premium Outlets »
Cycle Accessories Outlet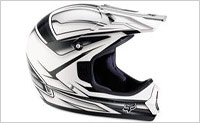 Address:
2555 E Tropicana Ave, Las Vegas, NV

The store for you who are looking for motorcycle things.

Find the store at Google Maps »
Violin Outlet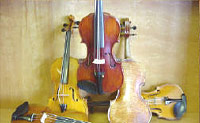 Address:
900 E. Karen Ave., Suite #A122 Las Vegas,
NV 89109

For those who are looking for stringed instruments.

Website: Las Vegas Violin Outlet »
Fletcher Jones Used Car Outlet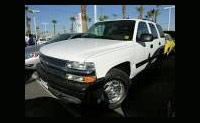 Address:
3175 E Sahara Ave Las Vegas, NV 89104

For those who are looking for old or new cars.

Website: Fletcher Jones Used Car Outlet »
Wig Factory Outlet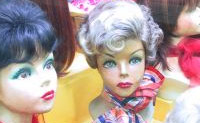 Address:
4624 W Sahara Ave # 4 Las Vegas, NV 89102

The store for those who are looking for a new hairstyle ... without hair cut, wigs everywhere.

Find the store at Google Maps »
Jacobi's Factory Outlet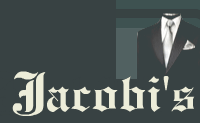 Address:
3720 W Tropicana Ave # 6 Las Vegas,
NV 89103

The store that makes the man.

Website: Jacobi's Factory Outlet »
Fashion Outlets Las Vegas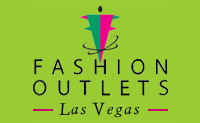 Address:
32100 Las Vegas Boulevard South Suite 125 Primm, NV 89019

Located 36 miles (about 60 km) south of Las Vegas, along with the road I-15.

Website: Fashion Outlets Las Vegas »
Vegas Suite Outlet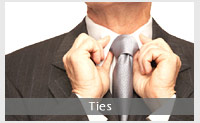 Address:
3507 S Maryland Pkwy # 2 Las Vegas,
NV 89169

Another store for the man.

Website: Vegas Suite Outlet »