Las Vegas - Good tip
Here, we have tried to gather some things that might be nice for you to know before you go to the big gambling city Las Vegas.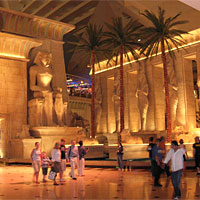 The hotels are larger than you think!

You will not believe it's true - if you stay in one of the major hotels -it can feel as if you wont find your way out when you are inside. The hotels are very laaaarge and spectacular.

When you come here, or perhaps are planning to book a hotel - think of the following things:

- If you have trubble with walking far or other problems to move around - book a room near the lift or the exit.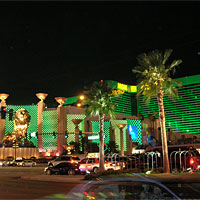 Specify, specify, specify!

Once you've decided to meet at a casino - do not forget to try to specify exactly where you are going to meet up. Just as the hotels the casinos are huge and it is easy to lose sight of each other.

It is not so god to say that we meet in the bar - try to say a more simpler place, as you all know about - as for example: the reception, the main entrance (check what entrance).

For those of you who have a mobile phone with you, it is good to be able to call each other:)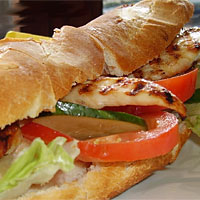 24 hours

There are a few places in the world where everything is open 24 hours a day and Las Vegas is one of them. Take advantage of this when you are here!

It is not often you can be spoilt by eating, drinking - yes almost do whatever you like any time you like. Why not go for a bite at 3 o´clock in the night - just because you can. If you just want to get a cup of coffee, many cafes are also open around the clock. Of course, you can also play at all casinos anytime you want.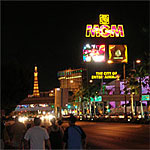 The traffic

Look to the right, left, and then one more time.

Will you go over and cross the street - be very vigilant. The traffic is dense, fast and frightening. Look carefully where to cross. At many places there are crossings and footbridges.
Adult advertising

Unfortunately, there are mixed information if this is legal or not - and it seems that it is still ok. We talk about the guys / girls who hand out small flaps about strip clubs, escorts, etc. Even though many complain that their advertising is littering the city, they are still here. A tip is to just "say no thank you" and walk on. They wont mind. Of course, you can also "take the ad" but after that it is your responsibility what you do with the ad.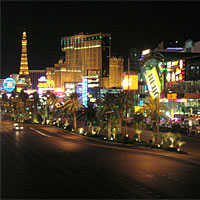 Do not stay in the hotel

If you arrive to the hotel before you can check-in - do not spend time inside ... if you do not stay in one of the big, flashy .... of course. Leave your bags in the "baggage-room" and take with you what you may need for a couple of hours - and get out into the Las Vegas pulse. You always have time to look around town and see all the other cool hotels and casinos. Do not forget to bring a water bottle if you visit Las Vegas in the middle of the Summer, it will be necessary.

But if you never been to Vegas before - you can always saunter around in the hotel you check-in to....but if you do not stay in one of "the great" - we recommend you to just go out and scout in the city.

Last time we were in Las Vegas we stayed at a motel a little bit away from the Strip. But next time we come here we have decided to stay at Mandalay Bay. So, get out there....you will seen Pyramids, the Statue of Liberty, the Eiffel Tower, Pirates, Venice and more - where do you see all this at once?
Pictues: Top picture Las Vegas - SXC / Other: our own.