Mirage


Mirage is the hotel on the Strip with the theme of Polynesia.


Address: 3400 Las Vegas Blvd South, Las Vegas, NV 89109
(Located next to Tresure Island)

| | | |
| --- | --- | --- |
| Number of rooms: 3.626 | Internet: Yes | Entertainment: Yes |
| Pool: Yes | Wheel chair friendly: Yes | Restaurant: Yes |
| Spa: Yes | Child care: No | Wedding chapel: Yes |
| Casino: Yes | Shopping: Yes | Minimum age for booking: 21 y |
The Terry Fator Theatre

The "America's Got Talent" winner brings to life a lot of different characters as Emma Taylor, the little girl with the big voice and lounge singer Monty Carlo., ärldsstjärnor as Garth Brooks, Dean Martin, Aretha Franklin, Lady Gaga and more, Terry Fator: Voice of Entertainment is a one-of-a-kind experience, only at The Mirage.

Buy tickets to The Terry Fator Theatre »

The Beatles LOVE Cirque du Soleil

A musical experience for all of you Beatles fans. With a set of 60 performers they mix Beatles wonderful songs and texts to a super show.

Buy tickets to The Beatles LOVE in Las Vegas »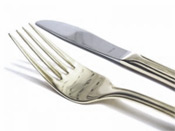 At the Mirage hotel and casino you will find the following restaurants:

Japonais - STACK - Fin - kokomo's - Onda Ristorante & Wine Lounge - BLT Burger - Caribe Café - California Pizza Kitchen - Carnegie Delicatessen and others.

Buffet: Cravings - The Ultimate Buffet Dining Experience.
Volcanic eruption

Outside the Mirage hotel, you'll find the Volcano. Since the hotel's opening in 1989, the volcano have been found here. At specific times during the evening the volcano is breaking out with a fantastic sight of water and light.

More info - the Vulcano »

White tigers

It was Siegfried & Roy that made the white tigers world known with their spectacular shows. The shows are not here anymore but the white tigers can be seen on the Mirage - Secret Garden & Dolphin Habitat.

Buy tickets to White Tigers and The Dophin Habitat »»

Aquarium

Inside the lobby, you'll find Mirage Lobby Aquarium with a whole world of underwater activites with all sorts of animals, sharks, rays, eels and colorful fish. You can also se coral from all over the world.

More info - the Aquarium »
Opened 22 november 1989.


The hotel is owned by MGM Mirage.

Mirage was at the opening one of the world's most expensive hotel. It had cost $ 600 million to build. To be able to run the Mirage was said to have to bring in $ 1 million per day in revenues to pay off their loans, it went faster than expected and after about 18 months the loan was payed off.

The theme is Polynesia.

Mirage is said to be something of a salvation for Las Vegas, which had seen a down in the tourist flow. Many had begun to go to Atlantic City to play. Now it was time to get more tourists to Las Vegas. With the Mirage and its nice hotel, its security and its shows, Las Vegas now came back to its former star potential.

Between 1990 and 2003 Mirage was the scene of Siegfried & Roys spectacular show with wild animals. They were world famous for its white tigers.

Mirage was also one of the casinos that was "robbed" by Danny Ocean and his team in the movie "Oceans Eleven".



Here you'll find the following types of games:
Casino games include Pai Gow, Pai Gow Poker, Let It Rid, Blackjack, Craps, Roulette, Baccarat, 2.250 slot machines, Caribbean Stud Poker, Poker, Keno, Megabucks and Super Megabucks.There are also poker room.

| | | |
| --- | --- | --- |
| Safe booking with credit card. Confirmation of your reservation by e-mail. | | |
Pictures: Hotel Mirages website / others - SXC and wikipedia
Facts: en.wikipedia.org